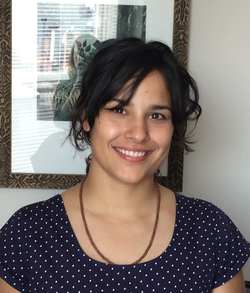 Dr. Diane Singhroy is the Scientific and Technical Advisor at Knowledge Ecology International (KEI).
Prior to joining KEI Diane worked as a graduate student researcher in Dr. Mark Wainberg's laboratory at the McGill AIDS centre studying drug resistant HIV and innate immune interactions. She also taught for a microbiology laboratory sciences and collaborative drug discovery course as a teaching assistance for McGill university.
Diane has worked on access to medicines issues for University Allied for Essential Medicine (UAEM) as a chair of the Trade group and member of the North American coordinating committee (cc). There she advocated on issues ranging from the TPP, the R&D Treaty and academic activism. In her final year at UAEM, she was a UAEM cc fellow and served on the global governance council.
Before starting her PhD at McGill Diane worked for the Office of Clinical trials at Health Canada as a screening officer.
Diane holds a BSc in Health sciences (concentration in biochemistry and molecular biology) from Carleton University, Ottawa, and a PhD in Immunovirology from McGill University, Montreal.
Email: diane.singhroy[at]keionline.org
Twitter: @NadiaSroy