Last week I attended the seventh round of negotiations for the Trans-Pacific Partnership Agreement (TPPA) that took place in Ho Chi Minh City, Vietnam. I was able to meet negotiators from all nine negotiating parties and was able to discuss our concerns regarding the proposed U.S. IP chapter for the TPPA, including, in particular, access to medicines and the right to health. I was also able to distribute the joint civil society comments previously submitted to the U.S. Government to IP negotiators from Chile, Vietnam, Malaysia, Singapore, Australia and New Zealand. On 22 June, I also spoke at an event for negotiators working on intellectual property and telecommunication related provisions, hosted by NZ Rise, a group of New Zealand technology companies, where I presented on the text of the U.S. proposed IP chapter.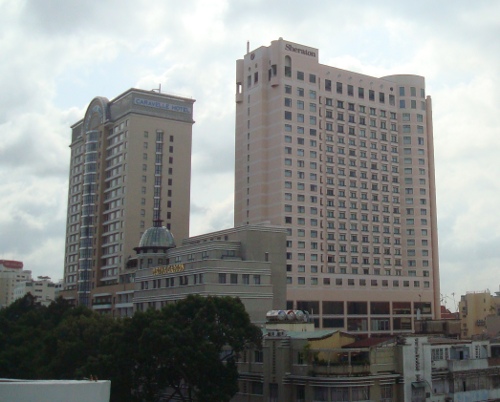 TPPA negotiations took place in the Sheraton in Ho Chi Minh City
Although the round was originally scheduled to begin on 20 June, negotiations on some areas, including services, began three days earlier without warning or notice to registered stakeholders. Thus, for those stakeholders interested in discussing services issues with negotiators working on this chapter, they were unable to engage these negotiators as many had left by the time stakeholder events began on 19 June. Overall, civil society and academics were displeased with the limited stakeholder engagement and restricted opportunities to interact with the negotiators. Other than the stakeholder forum (which began and ended early), the only other two official events for stakeholders included a cocktail reception (again, beginning and ending early without notice to stakeholders) and a thirty minute briefing session where stakeholders were permitted to ask questions. This briefing session was kept strictly to thirty minutes despite the fact that additional questions remained.
Unlike past negotiating rounds, such as the February round in Santiago, Chile, stakeholders were not permitted in the corridors of the negotiating venue. Stakeholders were informed prior to the negotiations that they would be evicted from the corridors and thus could not even engage with negotiators during breaks unless a previous appointment was made and the meeting took place away from the halls of the venue.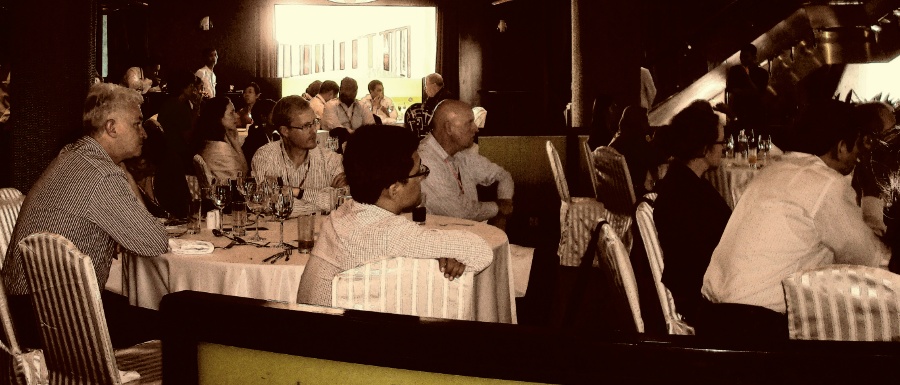 TPPA negotiations attending a side meeting organized by NZ Rise, on intellectual property and telecommunication issues.
The TPPA contains several controversial areas, among them, IP. Three countries to the negotiations have reportedly tabled text on the IP chapter, including Chile, New Zealand and the U.S. However, the U.S. text still contains many "placeholder" provisions for controversial areas including data exclusivity, patent linkage, and patent extensions, among others. It is currently unclear when the U.S. plans to table text for these provisions. Barbara Weisel, the chief negotiator on TPPA for the U.S., stated during the stakeholder briefing session that the U.S. is continuing to develop its position and will continue to consult with its stakeholders. She stated that it is the intention of USTR to table text for these placeholders as soon as possible. Some believe that these provisions will be tabled at the next negotiating round in September 2011 which is scheduled to take place in the U.S.
The U.S. text is reportedly more aggressive than the other texts that have been tabled by Chile and New Zealand. Additionally, Australia has publicly stated that it does not plan to agree to provisions in the TPPA agreement that go further than the Australia-U.S. FTA that went into force on January 1, 2005. Australia has stated that it does not want to agree to any provisions requiring change to current Australian IP law. Significantly, Australia's Productivity Commission released a report in December 2010 evaluating free trade agreements including the AUSFTA, concluding that the IP provisions contained in AUSFTA have had a negative impact on Australia which is a net importer as regards patented goods and patent royalties.
Will Peru also resist provisions that go beyond its FTA agreement with the US? Peru signed the FTA in 2006, and the agreement was revised by the May 10, 2007 agreement reached between President George W. Bush and the Democratic controlled House of Representative. Health groups are hoping that Peru's position on some of the TPPA issues will reflect the views of newly elected President Olianta Humala, who is seen as more concerned about poor persons.
Several NGOs and academics raised human rights and development concerns during the Stakeholder Briefing session. Weisel, for example, was asked whether there would be provisions for special and differentiated treatment or other provisions addressing development concerns (other than general capacity building statements or pledges of technical assistance). She noted that there was no consensus on this issue, but did not reveal the US position. New Zealand responded to a question regarding human rights and the right to health by asserting that the negotiating parties take human rights concerns seriously and noting that it is well established that carve outs could protect human rights, without making any promises that they would. When asked whether there are any groups who have studied the effects of trade on human rights, Chile simply stated that they are still in the process of negotiations and are unaware of any groups studying the particular effects of trade on human rights.
Weisel was asked whether there have been any empirical or academic studies evaluating costs and benefits of the positions put forward by the U.S. for the IP chapter. She stated that the USTR positions on IP were developed over a long period of time, that she personally was unaware of any empirical studies. This has been the position of the Obama Administration for some time. They are comfortable with a lobbyists driven policy approach, something that exists in an environment with an active revolving door between USTR and industry lobbying jobs.
Jane Kelsey raised transparency concerns, asking negotiators why the proposed texts for the TPPA are secret, forcing the public to rely on leaked texts. The only negotiator to respond publicly to the transparency question was the chief negotiator for Vietnam, who made a statement that all the negotiating partners "respect transparency," but that the release of the texts will be left up to each individual country (as opposed to some agreement made between negotiating parties).
General consensus among negotiators seems to be that it is unlikely that a consolidated text will be done before the APEC meet in November 2011. The chief negotiator for Vietnam noted that some chapters are more "ripe" than others, but that there is no deadline in place for a framework or consolidated text because such deadlines would actually be bad for negotiations.
A few additional points:
Vietnam has been more assertive in the IP negotiations than expected, particularly with regard to development concerns.
Chile has also been pressing for room to maneuver for developing countries.
U.S. negotiators registered complaints about KEI having published the first US proposal on the IPR text.
Some negotiators indicated they were familiar with the complaint to the UN Rapporteur for the Right to Health. Others professed complete ignorance.
Brunei has apparently made a deal with the US to sign whatever text emerges.
There was talk of changing the venue of the next meeting, if USTR can't find a suitable venue in San Francisco. Some NGOs have already bought tickets to SF.
Malaysia was reportedly not saying much during the IP negotiations.
One U.S. negotiator described the IPR negotiation as essentially a three-way discussion between the U.S., Australia and NZ.
Some negotiators noted that the U.S. had the largest delegation, with estimates between 60 and 80 U.S. negotiators attending. Compare this figure with the estimated 30 negotiators from New Zealand. Several U.S. negotiators refused to give an estimate of the size of the U.S. delegation.