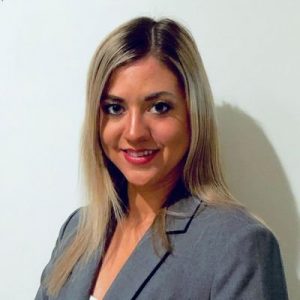 Kathryn Ardizzone is Counsel with Knowledge Ecology International.
Her background is in public interest and civil rights law. Kathryn joined KEI in June 2019 after working for Essential Information, a nonprofit organization founded by Ralph Nader that supports a variety of projects to encourage citizens to become active and engaged in their communities. She has also served as an associate attorney at an employment law firm and spent three years as law clerk to Judge Michael Rankin at the Superior Court of the District of Columbia.
During law school, Kathryn served as a judicial intern with the District of Columbia Commission on Human Rights, and a research assistant with Georgetown's Street Law Clinic. She also interned with the Erlich Law Office, the ACLU of Puerto Rico, the District of Columbia Public Defender Service, and the Children's Defense Fund. 
Kathryn holds a J.D. from Georgetown University Law Center and a B.A. from the University of North Carolina-Chapel Hill in Journalism and Mass Communication.
Kathryn is admitted to the bars of the District of Columbia and Maryland local court systems as well as the United States District Courts for the District of Columbia and Maryland.
Email: kathryn.ardizzone [at] keionline.org
Twitter: @kei_kathryn