The Global Fund just sent an email, which says that "your website which inaccurately reports that Mr Steiger will run VPP." Here is the Global Fund email:
From: Andrew Hurst


Date: June 20, 2012 5:36:49 PM GMT+02:00
To: Thirukumaran Balasubramaniam Subject: RE: Question on the Global Fund's Voluntary Pooled Procurement?

Dear Thiru

Further to our conversation this week, here is our statement:

William Steiger is a consultant to the Global Fund, and serves the General Manager on a variety of matters. He is currently assisting on the 'Better Grants for Increased Impact' project that is overhauling how grants are managed. It is accurate that the General Manager is re-examining overall procurement procedures and policies, but Mr. Steiger is not being brought in to oversee them or the VPP.

I note that a story has appeared on your website which inaccurately reports that Mr Steiger will run VPP.

Regards

Andrew Hurst
For context, three Global Fund insiders indicated that Steiger was taking over the Global Fund pooled procurement. KEI subsequently wrote to William Steiger on Monday, to which we did not receive a response, and contacted the Global Fund press office several times, including twice by phone, including most recently on Tuesday. On Tuesday, Hurst would not confirm anything about Mr. Steiger's role at the Global Fund. Today he confirms that he is working within the Fund, but denies he "will run VPP."
This is the earlier KEI blog that Hurst is referring to:
William R. Steiger tapped to head up the Global Fund's program on Voluntary Pooled Procurement?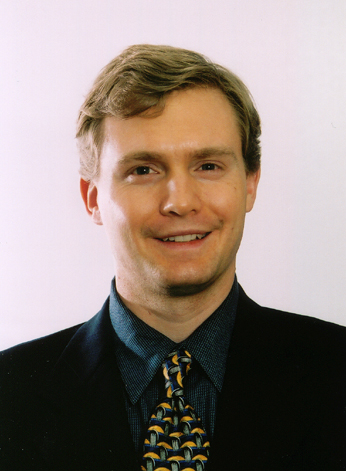 Credible sources have informed KEI that William R. Steiger, the godson of President George H.W. Bush and the former Secretary for International Affairs and the Director of the Office of Global Health Affairs at the U.S. Department of Health and Human Services (DHHS) under President George W. Bush has been tapped by the Global Fund to Fight AIDS, Tuberculosis and Malaria (Global Fund) to head up its program on Voluntary Pooled Procurement.
Currently, Steiger is a Senior Advisor for International Affairs at Leavitt Partners, a consultancy started by Michael Leavitt (former governor of Utah and former Administrator of the Environmental Protection Agency and as Secretary of Health and Human Services).
Leavitt is now heading up Mitt Romney's transition team, and is the co-chair of the High Level Independent Review Panel that recommended firing most of the Global Fund top staff.
Gabriel Jaramillo, another member of the High Level Independent Review Panel, ended up as the new General Manager for the Global Fund. Steiger, while working for Leavitt, played a key role the Global Fund review, and was listed as "Co-Leader for the Support Team" in its September 2011 report to the Global Fund Board.
With Leavitt serving as head of the Romney transition team, if Romney wins the US presidential election, Steiger will likely move up to an even more influential rule in the public health field. If the Global Fund appointment goes forward, Steiger will take control of a key part of the Global Fund, at a time when the Global Fund will implement a much more centralized decision making approach for the procurement of drugs and other commodities.
Who is William R Steiger?
William (Bill) R Steiger is the scion of a political dynasty. His mother, Janet Dempsey Steiger, was a former Chair of the Federal Trade Commission, and his father, William A. Steiger, was a congressman from Wisconsin who is credited with providing Dick Cheney's first start in politics by hiring him as his intern. Bill Steiger's profile in Leavitt Partners notes that he "earned a Ph.D. in Latin American History at UCLA and a bachelor's degree in History, summa cum laude, from Yale". In an informative feature in 2004, Science reported that after he completed his Ph.D in 1995, Steiger was hired by Governor Tommy Thompson (Wisconsin) as an education policy advisor (Jocelyn Kaiser, The Man Behind the Memos, Science, Vol 305, 10 September 2004). When GW Bush appointed Thompson as HHS Secretary in 2001, Science noted that Thompson "brought his protégé [Steiger] to Washington as part of his management team and gave him the job of overseeing international affairs. Steiger was soon named Thompson's representative to the WHO board, the World Health Assembly, despite his lack of health experience". Steiger's tenure in the government was no stranger to controversy in relation to the US government's policy response to tobacco control, obesity and generics. With respect to generics, revealing report from Health Gap (after meetings with the US delegation) at the 54th World Health Assembly documented that,
"[t]he US will not allow its contributions to go toward any purchase bulk or otherwise of generic versions of HIV medications that under patent protection in the US, regardless of price difference. There is also talk that the Administration is threatening to try to kill the fund unless generic manufacturers are excluded from participation altogether." (Source: http://www.cptech.org/ip/health/who/hgapwhareport.html)
With respect to tobacco control and obesity, Science noted,
Within WHO, Steiger's approach was to resolve disputes not by discussion but "by throwing [U.S.] power and authority around," charges Howard University College of Medicine senior associate dean Mohammed Akhter, a former executive director of APHA. Steiger advocated new policies that critics quickly labeled pro-industry. In May 2001, for example, he instructed Thomas Novotny, an epidemiologist and HHS career civil servant negotiating the U.S. position on a global treaty designed to curb tobacco use, to change course. Instead of endorsing a total ban on advertising, Novotny (now at the University of California, San Francisco) says he was told to oppose these restrictions, as well as proposed new tobacco taxes. This U.S. position caused an uproar among public health experts.

Nutrition research sparked another flap. Experts convened by WHO and the United Nations Food and Agriculture Organization (FAO) drafted a report on diet and disease that suggested that countries restrict junkfood ads. After the sugar industry tried to block the final April 2003 report, last January Steiger's office issued a scathing critique charging that the report was scientifically flawed, mixed science and policy, and departed from the U.S. position favoring "personal responsibility" for curbing unhealthy habits.
The Science feature acknowledged that "some of Steiger's fiercest critics say he is smart, can be likeable, and may mean well". In fact, during negotiations in 2006 that established the WHO Intergovernmental Working Group on Public Health, Innovation and Intellectual Property, a senior public health official from a Latin American country acknowledged that Steiger's negotiation skills and proficiency in Spanish and Portuguese were factors in the flexibility shown by the US during the 59th WHA in 2006.
High Level Independent Review Panel and the Global Fund shakeup
Leavitt and Steiger are widely known as key figures in the recent shakeup of the Global Fund which precipitated what the Tribune de Genève described as a "putsch" that led to Dr. Michel Kazatchkine's resignation on 24 January 2012 as Executive Director of the Fund and the arrival of former investment banker Gabriel Jaramillo as General Manager.
According to the Global Fund, in March 2011 "The High-Level Independent Review Panel on Fiduciary Controls and Oversight Mechanism was established in March after the Global Fund's Office of the Inspector General reported misappropriation of Global Fund grant funds in some countries". Leavitt along with Festus Mogae (former President of Botswana) were the co-chairs of this panel which also included Gabriel Jaramillo (his affiliation at the time was listed as "Chairman of the Sovereign Bank Board and Special Advisor at the United Nations Secretary-General Office of the Special Envoy for Malaria"). The report was published in September 2011 was listed as a "Co-Leader for the Support Team" for the Report. Another key appointment to the Global Fund is Charles Johnson (Partner and Senior Advisor at Leavitt Partners, and Co-Leader of the Support Team, High Level Independent Review Panel) as Chief Financial Officer "until a permanent replacement is found".
With respect to voluntary pooled procurement, the key recommendation of the HLP is that the "Secretariat should immediately insist on pooled procurement as the norm, except where the Fund certifies a local institution" and that the "policy should take effect for all outstanding Phase-Two renewals , and should apply to grants approved in Round Eleven."
In particular, the Report noted the following,
The Global Fund's Board introduced the concept of Voluntary Pool Procurement (VPP) in 2007, and the Secretariat has steered a number of grants into bulk-purchasing schemes since then, with generally good results. The large risks posed by incompetent procurement have convinced the Panel that the Global Fund should make the VPP and other external purchasing channels the default for all grants, except if implementers can certify local institutions can meet and perform to international standards. One note of caution: no matter who does the buying, the Global Fund's procurement policies should not prioritize purchasing on price alone, and should place more value on quality and the reliability of supply offered by vendors.
The Global Fund itself estimates that over 40 percent of its total investment in grant-making goes into the purchase of medicines and other health products, such as bed nets. This is the largest category of spending in the organization's portfolio, and amounts into the hundreds of millions of dollars each year. The sheer size of the Global Fund's aggregate procurement of medicines and health supplies allows it to shape worldwide markets. No institution pays for more of the crucial drugs and tools used to prevent and cure malaria, save people from tuberculosis and control HIV.

As the report and working papers of the Comprehensive Reform Working Group (CRWG) point out, the Global Fund plays a dominate role in the marketplace for a number of key products, since the organization:

Acts as the single-largest source of financing for the procurement of artimesinin-based combination therapy (ACT) against malaria;

Ranks among the top two purchasers of anti-retroviral medicines, along with the President's Emergency Plan for AIDS Relief of the United States;
Pays for 76 percent of all the long-lasting, insecticide treated bed nets distributed around the world; and
Covers between 40 and 50 percent of the orders placed through the Global Drug Facility for medicine to treat multi-drug-resistant tuberculosis;

Given this enormous scope, the Panel believes the procurement and management of pharmaceuticals and medical products poses larger risks to the Global Fund's finances, operations and reputation than any other activity in its business model.
Given the prominent role exercised by Republicans (Leavitt, Steiger and Johnson) in the re-shaping of the Global Fund, the future role exercised by Steiger (if our information is correct) at the Global Fund will be of significant importance to global public health because it will centralize decision-making over the purchase of billions of dollars of medicines and other health products. Given the Report's caution that "the Global Fund's procurement policies should not prioritize purchasing on price alone, and should place more value on quality and the reliability of supply offered by vendors", Steiger, if charged with overseeing the Fund's VPP program, will have a strong role in determining the Global Fund's decisions in IPR and regulatory policy.