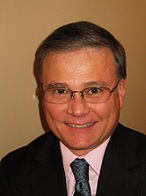 The letter opposing the treaty for the blind was signed by TABC Director General Tim Bennett
We just ran across this mean spirited letter by the Trans-Atlantic Business Council (TABC), a group that describes itself as follows:
The Trans-Atlantic Business Council is a cross-sectoral business association representing 70 global companies headquartered in the U.S. and EU. We work with companies across multiple sectors and policy levels, including the strategic level with the Trans-Atlantic Business Dialogue (TABD), a program which brings together C-suite executives and high level government officials. We stand out as the only transatlantic business organization uniquely placed to provide one voice for EU and U.S. companies in the Transatlantic Trade and Investment Partnership (T-TIP).
On May 16, 2013 letter, the TABC sent a letter [pdf copy here] to Robert Hormats at the Department State, opposing a WIPO treaty on copyright exceptions for persons who are blind, or have other disabilities. The letter was signed by Tim Bennett, the TABC Director General, and circulated to government officals by Thaddeus Burns, a lobbyist for General Electric.
The following is text from the 2 page letter to Hormats.
As currently drafted, the VIP Treaty would set a negative precedent, reversing years of joint U.S. and EU efforts to prevent the erosion of global Intellectual Property Rights (IPR) and undermining the U.S. and EU negotiating positions in a range of other global IPR and trade negotiations.

Urgent, transaltlantic leadership is needed, including a clear leadership decision that conclusion of the VIP Treaty in June would be premature. . . .

Agreement of the VIP Treaty on the basis of this text (or anything approximating it) could negatively affect U.S. and EU IP-related negotiating positions across global forums for years to come. The risk of contagion is not limited to copyright issues alone, but spans the entire range of IPR issues, including also patents, trade secrets, and trademarks. U.S. and EU positions in the ongoing debates at WIPO, the World Trade Organization (WTO), the UN Framework Convention on Climate Change (UNFCCC)–where IPR issues have been a politically divise issue for years–and the World Health Organization (WHO) could certainly be undermined.
As a postscript, the Marrakesh treaty did finish its negotiations on June 28, 2013, and became the first user rights copyright treaty. 51 countries signed the treaty on the first day it was open for signature, the most for any IPR treaty, ever. The United States signed the treaty on October 2, 2013.
According to their web page, the TABC member companies are:
Accenture
AIG
Albemarle
Alstom
Applied Materials
ASTM
AT&T
Audi AG
BASF
BBVA
BDO
Boehringer Ingelheim
Brick Court Chambers
British American Tobacco
BP
BT
Cisco Systems
Cognizant
Corporate Commercial Bank
Covidien
Covington & Burling LLP
Deloitte
Deutsche Bank
Deutsche Telekom
EABO
EADS
Electrolux
Endo Pharmaceuticals
ENI
Ericsson
Experian
Exxon Mobil Corporation
EY
First Data
Ford Motor Co.
Fragomen
GE
Grant Thornton
Heitkamp & Thumann
Hogan Lovells
IBM
Intel
Investor AB
Johnson Controls
K&L Gates
KPMG
Kreab Gavin Anderson
Lilly
Merck & Co.
Microsoft
NASDAQ
NCR
OMV
Oracle
Pfizer
Phillip Morris Intl.
PwC
Qualcomm
Red Hat
Royal Philips
SAAB Group
SAP
Siemens
SKF
Statoil
Telecom Italia
Telefonica
Texas Instruments
Thyssen Krupp
TOTAL
TRUSTe
Umicore
Underwriters Laboratories
Verisign
Verizon
Wärtsilä Corporation