National Institutes of Health Declines to Exercise Authority to Lower Xtandi Price
The National Institutes of Health will not use its rights under the Bayh-Dole Act to end the monopoly on the expensive prostate cancer drug Xtandi and allow low-priced generic versions to compete on the market.

CONTACT: Zack Struver, zack.struver@keionline.org, +1 (202) 332-2670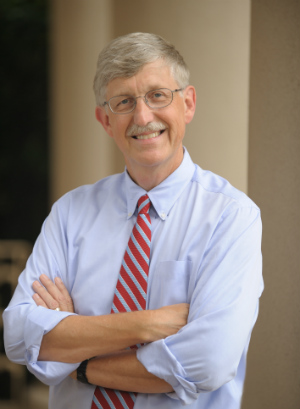 Dr. Francis Collins, Director of the National Institutes of Health (NIH) rejected the Xtandi petition without addressing the obligation to make the drug available on reasonable terms.
Washington, DC — National Institutes of Health (NIH) Director Francis Collins informed Knowledge Ecology International (KEI) and the Union for Affordable Cancer Treatment (UACT) today that the NIH would not take action to lower the price of an expensive taxpayer-funded prostate cancer drug (copy of decision by Collins here).
Researchers developed the drug, Xtandi, at the the University of California, Los Angeles, with the support of taxpayer funds from the NIH and U.S. Army. Astellas Pharma, a Japanese pharmaceutical company, sells Xtandi in the U.S. for over $129,000 per year ($88.48 per pill), a price two to four times higher than other high-income, high-GDP countries.
Background on this case, including the original petition, is available here: http://www.keionline.org/xtandi and http://cancerunion.org/xtandi.html.
KEI and UACT requested that the NIH use its authority under the Bayh-Dole Act to break the monopoly on Xtandi in a January 2016 letter. As noted in the letter, the NIH has both march-in rights, which allows the NIH to issue a non-exclusive license to any generic manufacturer, and its own non-exclusive, royalty-free license to allow Xtandi to be manufactured for use by the federal government.
In his letter to KEI and UACT, Dr. Collins cited the lack of a shortage of Xtandi as justification for not using the government's rights to enable generic competition.
Dr. Collins' letter did not evaluate evidence provided by KEI and UACT that Astellas charges U.S. residents prices that are far higher than those available to non-U.S. consumers, and that price discrimination against U.S. residents is not consistent with making the product "available to the public on reasonable terms," as required by the Bayh-Dole Act. Nor did Dr. Collins address the evidence that the unreasonably high price for Xtandi limits patient access, places the drugs on restrictive formularies, causes strain to healthcare budgets, and requires patients to pay unreasonably high coinsurance and copayments, all justifications for the use of the NIH's march-in rights under the Bayh-Dole Act. Moreover, the NIH does not need to justify use of its non-exclusive, royalty-free license for government use of Xtandi, an issue that Dr. Collins' letter did not address even though it was central part of the request, and the subject of a recent op-ed in Nature Medicine (http://www.keionline.org/node/2591).
In late April, the Canadian generic manufacturer Biolyse Pharma offered to sell Xtandi for $3 per pill to the Federal government for use by Medicare and in developing countries. Xtandi is one of the costliest drugs under the Medicare Part D prescription drug program.
Medicare patients pay high copayments on Xtandi. The costs associated with treatment for one Medicare patient are detailed in this blog:
Xtandi patient on Medicare — with supplement — pays $441.97 per month. http://www.keionline.org/node/2485
In 2014, the U.S. Medicare program alone reported outlays of $447 million on Xtandi. The costs to U.S. taxpayers and employers now, in 2016, are far higher.
A lower price for Xtandi would significantly reduce out of pocket costs for patients and allow insurers to remove the drugs from restrictive formularies that limit access.
KEI plans to submit an appeal of Director Collins' decision to the Secretary of Health and Human Services, Sylvia Burwell. Specifically, KEI plans to challenge the NIH's flawed legal rationale in regards to its use of march-in rights and its lack of analysis on its refusal to use its royalty-free license. KEI also plans to refile this case after a new President takes office next year if HHS declines our appeal.
Statement by James Love (james.love@keionline.org), Director of KEI:
"The two page response by Dr. Collins to KEI and UACT's 26-page submission was an appalling dereliction of his duty to protect the public from unreasonable use of inventions funded by U.S. taxpayers. As far as Dr. Collins is concerned, a foreign drug company can charge U.S. residents anything it wants on on NIH funded invention, even three or four times as much as in any other country. Dr. Collins did not even attempt to deal with the evidence provided in the petition, or acknowledge that taxpayers are entitled to protections from excessive pricing. We will be appealing the decision, but regardless of the outcome of the appeal, we will be re-filing this case next year after a new U.S. president takes office. If the NIH had granted the petition, patients on Medicare or private insurance would find it easier to obtain access to treatments and face much lower co-payments, taxpayers would save more than $6,000 per month for each patient on Medicare, employers would pay lower healthcare costs. There are problems with drug prices the government can't solve under existing laws, but this is a problem the government won't solve, even when it holds a royalty free right in the drug patents. The NIH is throwing the federal government's leverage on the drug's price into a trash can, along with the interests of every U.S. resident that pays for this drug directly or indirectly."
Statement by Andrew Goldman (andrew.goldman@keionline.org), KEI Counsel for Policy and Legal Affairs:

"The written response from Dr. Collins seems to rest his decision in large part on the lack of evidence that Xtandi 'is currently or will be in short supply.' Yet there is no such precondition for the government's royalty-free license under 35 U.S.C. § 202(d); the government simply has that license under the law. As for the march-in right under § 203, the NIH response suggests that that agency believes that the 'practical application' requirement of being 'available to the public on reasonable terms' does not include a limitation on excessive prices. This is contrary to the legislative intent of the law, and sends a terrible signal about the government's willingness to confront the high drug prices through available legal mechanisms."
Statement of Diane Singhroy (diane.singhroy@keionline.org), KEI Scientific and Technical Advisor:

"The high prices for Xtandi predictably lead to restrictive formularies by health insurers. Among other things, this systematically delays access to the drug for patients who are forced to fail other forms of treatment before they can receive reimbursements for Xtandi. Delays in treatment can render Xtandi less effective or completely ineffective. For some patients, this is a matter of death rather than life."
Statement of Dr. Manon Ress (manon.ress@cancerunion.org), Union for Affordable Cancer Treatment (UACT):

"From the patient point of view, Dr. Collins chose to help increase the profit of a foreign firm that charges high prices for a life saving drug for many cancer patients, instead of ensuring that U.S. cancer patients can have affordable access to this U.S. government-funded drug. It is wrong and undermines the credibility of the NIH."
Public Citizen and UAEM were among the several NGOs that called upon the NIH to hold a hearing on the Xtandi petition.
Statement of Peter Maybarduk, Director of Public Citizen's Global Access to Medicines program:

"Today Director Collins passes once again on an opportunity to make medicines affordable, preferring to allow drugmakers to price gouge the public with the full blessing, and indeed the support, of our government.

"Medicines are unaffordable because pharmaceutical companies abuse the monopoly powers we give them, through patents and other exclusivities. Until the U.S. government confronts this problem, we will all pay ever higher prices for the medicines we need. We will pay higher insurance premiums and suffer further treatment rationing.

"The reforms which our government proposes to lower drug prices are ever more convoluted, because we fail to address the core problem of pharmaceutical monopoly power."
Statement of Merith Basey, Executive Director of Universities Allied for Essential Medicines (UAEM):
"Dr. Francis Collins is failing to act on behalf of the American people who helped to fund this life-saving cancer treatment with their tax-payer dollars. The President of the United States must ensure that the NIH serves the people it is intended to serve, rather than being held hostage to pharmaceutical corporations whose primary interest is profiteering."