(UPDATE: A recording of the event is available on our YouTube channel here: https://www.youtube.com/watch?v=_qFgm-dohuU)
Date: Thursday April 20, 2023
Time: 1:30 PM to 3:00 PM EDT
Knowledge Ecology International is hosting an online discussion of two Bayh-Dole safeguard related topics.
To register, send your name and affiliation (if any) to events@keionline.org.
The panel members will discuss the latest developments in the Xtandi petition case. Xtandi (enzalutamide) is a treatment for prostate cancer that is currently priced three to five times higher in the United States than it is priced in other similar high income countries. Prostate cancer patients Clare Love, David Reed, Robert Sachs, and Eric Sawyer, along with Universities Allied for Essential Medicines, filed a petition to ask that the government use its rights in the federally-funded patented inventions for Xtandi, in order to address the failure by the companies to make the drug "available to the public on reasonable terms." On March 12, 2023, the NIH, acting on behalf of Secretary Becerra, rejected the petition. On March 23, 2023, the petitioners appealed the NIH decision to Secretacy Becerra.
Simultaneous to the NIH decision in the Xtandi petition, the Biden administration announced a government wide review of the march-in authority. From the HHS press release:


Most recently, the NIH declined a petition to initiate a march-in proceeding for the prostate cancer drug Xtandi®. . . .

Consistent with President Biden's Executive Order on Promoting Competition in the American Economy, the DOC has not finalized any provisions on march-in rights in this revised rule that would have prohibited the government's use of march-in solely on the basis of product pricing.

HHS will convene a workshop in 2023 to further refine the cases for which HHS could consider exercising march-in authority. HHS will seek input from a diverse array of stakeholders – including patient groups, industry, universities, small business firms, and nonprofit organizations, as well as experts in technology transfer and innovation policy. The goal of the workshop will be to assess when the use of march-in is consistent with the policy and objectives of the Bayh-Dole Act.
We have an excellent panel to discuss these developments and respond to questions from the online audience, including Professor Aaron Kesselheim from Harvard University, Marc Sedam, the former Chair of AUTM, Rob Weissman, the President of Public Citizen, Justin Mendoza, North American Executive Di and James Love of KEI.
Speakers:
Aaron Kesselheim, Harvard University


Aaron S. Kesselheim, MD, JD, MPH, is a Professor of Medicine at Harvard Medical School and a faculty member in the Division of Pharmacoepidemiology and Pharmacoeconomics in the Department of Medicine at Brigham and Women's Hospital. Within the Division, Aaron created and leads the Program On Regulation, Therapeutics, And Law (PORTAL, www.PORTALresearch.org), an interdisciplinary research core focusing on intersections among prescription drugs and medical devices, patient health outcomes, and regulatory practices and the law. Dr. Kesselheim received his medical and legal training at the University of Pennsylvania and his M.P.H. at the Harvard School of Public Health. Dr. Kesselheim has testified before Congress on pharmaceutical policy, medical device regulation, generic drugs, and modernizing clinical trials, is a member of the FDA Peripheral and Central Nervous System Advisory Committee, and served on a National Academies of Science, Engineering and Medicine consensus committees on addressing the opioid epidemic and bioidentical hormone replacement.
Marc Sedam, Former Chair of the Association of University Technology Managers (AUTM)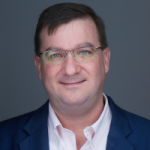 Marc Sedam is the Vice President of Technology Opportunities and Ventures at NYU Langone Health, a part of New York University. He is a former Chair of the Association of University Technology Managers (AUTM), and previously served as the Associate Vice Provost for Innovation and New Ventures and Managing Director of UNH Innovation at the University of New Hampshire. Sedam has an extensive background in intellectual asset management, licensing, and start-up formation.
Robert Weissman, Public Citizen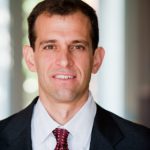 Robert Weissman is President of Public Citizen. Weissman is a staunch public interest advocate and activist, as well as an expert on corporate and government accountability. He has extensive knowledge on the effect of money on politics, economic and regulatory policy, corporate crime and wrongdoing, trade and globalization, financial reform, prescription drug pricing and access to the courts.
Justin Mendoza, Universities Allied for Essential Medicines (UAEM)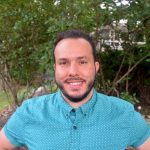 Justin Mendoza is North American Executive Director of Universities Allied for Essential Medicines (UAEM). Prior to joining UAEM, Justin led Partners In Health's efforts on domestic policy and advocacy strategy, where he worked on legislative policy changes like the American Rescue Plan Act and advocated for a rational COVID-19 response. Previously, Justin worked on health care priorities with Families USA and Public Citizen in Washington D.C., focused on lowering drug prices, taking on pharmaceutical patent overreach, expanding health care coverage, and lowering underlying health care costs. Justin holds an MPH in Health Policy from Yale University and a B.S. in biomedical sciences and neuroscience from Central Michigan University.
James Love, Knowledge Ecology International (KEI)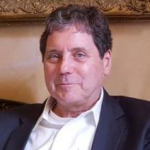 James Love is Director of Knowledge Ecology International. His training is in economics and finance, and work focuses on the production, management and access to knowledge resources, as well as aspects of competition policy. The current focus is on the financing of research and development, intellectual property rights, prices for and access to new drugs, vaccines and other medical technologies, as well as related topics for other knowledge goods, including data, software, other information protected by copyright or related rights, and proposals to expand the production of knowledge as a public good. James Love holds a Masters of Public Administration from Harvard University's Kennedy School of Government and a Masters in Public Affairs from Princeton's Woodrow Wilson School of Public and International Affairs.
Background Information: