Contacting James Love
Work phone: +1.202.332.2670 | Mobile Phone +1.202.361.3040 | Email: james.love@keionline.org
(Give my office a call or give me another nudge if you have difficulty getting a response. I am overwhelmed at times by the amount of email I get, particularly when I travel and get behind).
Short Bio
James Love is Director of Knowledge Ecology International. His training is in economics and finance, and work focuses on the production, management and access to knowledge resources, as well as aspects of competition policy. The current focus is on the financing of research and development, intellectual property rights, prices for and access to new drugs, vaccines and other medical technologies, as well as related topics for other knowledge goods, including software, other copyrighted works, and data, and proposals to expand the production of knowledge as a public good.
Somewhat longer Bio
James Packard Love is the Director of Knowledge Ecology International (KEI). He advises UN agencies, national governments, international and regional intergovernmental organizations and public health NGOs, and is the author of a number of articles and monographs on innovation and intellectual property rights.
Knowledge Ecology International was created in 2006 as a separate entity to carry out work earlier done through the Center for Study of Responsive Law and Essential Information, where Love was employed from 1990 to 2006. Prior to that, he was Senior Economist for the Frank Russell Company, a lecturer at Rutgers University, and a researcher on international finance at Princeton University.
James Love holds a Masters of Public Administration from Harvard University's Kennedy School of Government and a Masters in Public Affairs from Princeton's Woodrow Wilson School of Public and International Affairs.
Awards: In 2006, Knowledge Ecology International received a MacArthur Award for Creative and Effective Institutions. In 2007, Love received the Public Knowledge IP3 award. In 2013, Love received the EFF Pioneer Award, to recognize leaders who extend freedom and innovation in the realm of information technology. In 2015, he received, with his wife Manon Ress, the Joe A. Callaway Award for Civic Courage.
---
Pictures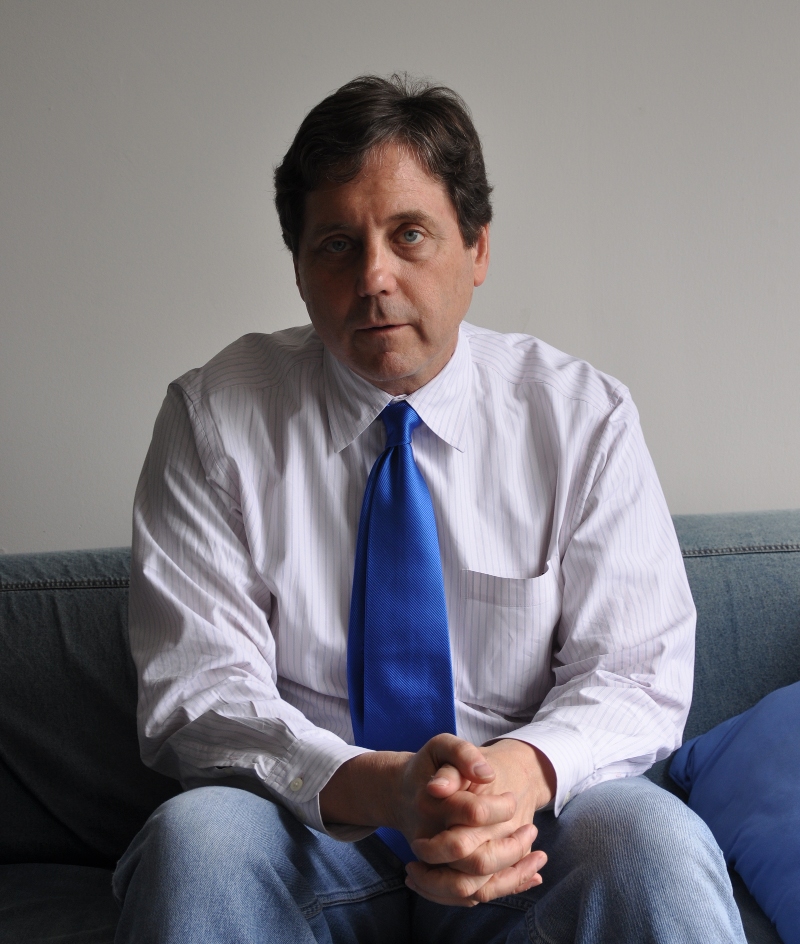 This is a picture taken May 13, 2010, by Dashiell Love, distributed under any creative commons license. A few more pictures are available here.
Blogs
I blog about KEI work here.
On other topics, including some not work related, comment here:
---
Selected Articles and Reports
2017. James Love, What does the Orphan Drug Tax Credit tell us about the Costs of Clinical Trials? Bill of Health. November 15.
2017. James Love, Orphan Drugs Designations and Approvals have Something to Say about Risks, Bill of Health, September 25.
2017. James Love, Perspectives on Cancer Drug Development Costs in JAMA, September 13.
2016. James Love, Delinkage Of R&D Costs From Product Prices, IP-Watch. September 15.
2016. James Love. "Discussion paper: An economic perspective on delinking the cost of R&D from the price of medicines." UNITAID. February 2016.
2015. James Love and Andrew S. Goldman. Colombia Asked To Declare Excessive Price For Cancer Drug Contrary To Public Interest, Grounds For Compulsory License. Inside Views, IP-Watch.Org. December 3, 2015.
2015. James Love, "Talking Drug Prices, Pt 4 Drug pricing is out of control, what should be done?", PLOS Blogs. October 19, 2015
2015. James Love. "The TPP's Reckless Proposals For Damages Will Have Negative Impact On Future Reform Of IPR Regimes." IP-Watch.Org July 28, 2015.
2015. James Love, What Would a Good Trade Agreement Look Like? The Huffington Post. June, 12, 2015.
2015. James Love, TPP should protect patients, not patents, the Hill, June 12, 2015.
2015. James Love, TPP, designed to make medicine more expensive, reforms more difficult, Medium, June 8, 2015
2014. James Love, Alternatives to the Patent System that are used to Support R&D Efforts, Including both Push and Pull Mechanisms, with a Special Focus on Innovation-Inducement Prizes and Open Source Development Models, World Intellectual Property Organization, CDIP/14/INF/12, September 19.
2014. Narmeen Haider, Aidan Hollis, James Love. "Delinkage Proposals and the Measurement of Health Benefits." Whittier Law Review, Volume 25, Number 3, Spring 2014.
2014. Testimony of James Packard Love, Hearing on: The Scope of Copyright Protection, House of Representatives, Committee on Judiciary, Subcommittee on Courts, Intellectual Property, and the Internet, January 14.
2013. James Packard Love and Krista Cox. Comments on the the Bayer appeal of the compulsory license on Nexavar patents, February 17.
2012, James Love. Balancing options for health research and development, Bulletin of the World Health Organization 2012;90:796-796A. doi: 10.2471/BLT.12.113886
2012. Testimony of James Packard Love. "The de-linkage of R&D costs and drug prices through the Prize Fund for HIV/AIDS will cost less, expand access, accelerate and improve innovation, and replace an incentive system that is expensive, inefficient and unsustainable." Hearing before the United States Senate, Committee on Health, Education, Labor and Pensions, Subcommittee on Primary Health and Agency on The High Cost of High Prices for HIV/AIDS Drugs and the Prize Fund Alternative, May 15, 2012, Washington, DC
2012. James Love, Affidavit. Before the Controller Of Patents, Delhi, In the Matter Of Natco Pharma Limited, The Applicant, Versus, Bayer Corporation, the Respondent/Patentee. Before the Controller Of Patents, Delhi, C.L. No. 1/2011, February 13, 2012.
2012.James Love, Jan Keunen, Evert van Leeuwen en Gert-Jan van der Wilt, Weg met dure, inefficiënte patentensystemen, Het Financieele Dagblad, January 9. Also available as PDF.
2011. Will the UN backtrack on accessible medicine? The US and Europe are pushing the UN to flout the Doha Declaration, which improves poorer countries' access to drugs. Al Jazeera, English, September 16, 2011
2011. Looking at WikiLeaks cables on pharmaceutical drugs and trade pressures, Le Monde diplomatique, September 11, 2011.
2011. Google/Android Patent Wars Highlight Need for Compulsory Licensing of Patents, Huffington Post, August 15.
2011. "Google/Motorola : la preuve que le système des brevets est en panne," in the Libération online publication ecrans.fr, August 16. (Publié à l'origine sur le Huffington Post, il est traduit en français par Florent Latrive).
2011. James Love. The production of generic drugs in India: A new trade agreement with the EU would hinder access to drugs in developing countries," BMJ 2011; 342:d1694.
2010. Spring Gombe and James Love, "New Medicines and Vaccines," in Access to Knowledge in the Age of Intellectual Property, Edited by Gaëlle Krikorian and Amy Kapczynski, Zone Books, pages 531-546.
2009. James Love and Tim Hubbard, "Prizes for Innovation of New Medicines and Vaccines," Annals of Health Law, Vol. 18, No 2, pages 155-186, Summer.Written for the incoming Obama administration, to address the daunting task of stimulating medical innovation, controlling costs, and ensuring that people have access to new products at affordable prices. Four options are discussed for reward new medical inventions, each building upon the others, and departing further from the status quo. The first option is to retain almost everything about the current system, but to replace the exclusive rights to make or sell a product, following approval by the Food and Drug Administration (FDA), with mega cash prizes that are linked to the impact of the product on health care outcomes. The second option builds on the first, but allocates a portion of the prize money to non-affiliated and non-remunerated parties whose open and freely-licensed research, data, materials, know-how or technologies were instrumental in the success of the final product. The third option builds on option two by setting aside some of the money for investments and prizes that would be made in the translational or early phases of development, to be managed by competitive intermediaries, who will be resourced on the basis of their measurable and objective contributions to products that actually succeed. The fourth option would eliminate patent thickets by removing the exclusive right to use inventions in upstream research in favor of a system that gives the freedom to use inventions so long as the patent owners receive remuneration.
Eyes on the Prize: Incentivizing Drug Innovation without Monopolies, Multinational Monitor, MAY/JUN 2009, VOL 30 NO. 3. Robert Weissman interviewed me for the Multinational Monitor.
2009 June 18. The Global Fund to Fight AIDS, Tuberculosis and Malaria, the Special Programme for Research and Training in Tropical Diseases and the right to development. Prepared for the UN Human Rights Council, Working Group on the Right to Development, High Level Task Force on the implementation of the right to development. A/HRC/12/WG.2/TF/CRP.4/Rev.1. This paper, commissioned by the UN Human Rights Council, evaluates the Global Fund and the TDR partnerships, as mechanisms to realize the right to development. Among other things, the discussion of TDR discusses the role of Bill and Melinda Gates Foundation in changing the UN role in setting and priorities for tropical disease research, and the challenge of sustainability of treatments provided by the Global Fund.
2008 June 20. UNITAID/EB8/2008/11/1, Annex 1, Cost Benefit Analysis for UNITAID Patent Pool. This was written when I was a member of the UNITAID expert working group on patent pools, to provide an economic basis for the investments in the creation of the pool.
2008 April 11. James Love. "The Role of Prizes in Developing Low-Cost, Point-of-Care Rapid Diagnostic Tests and Better Drugs for Tuberculosis," MSF expert meeting on IGWG and R&D for tuberculosis. Prepared at the request of MSF, this paper first introduced the concept of the open source dividend as a component of a prize fund.
2008 March 26. James Love. "Prizes, not prices, to stimulate antibiotic R&D.," SciDev.net.
2008. KEI Proposal: A WTO Agreement on the Supply of Knowledge as a Global Public Good .
2007 November 28. James Love and Tim Hubbard. "The Big Idea: Prizes to Stimulate R&D for New Medicines," Chicago-Kent Law Review, Volume 82, Number 3 (2007).The paper, which is based upon proposals first developed in 2002 and elaborated in a number of workshops, working papers and legislative proposals, argues that the current system of financing research and development ("R&D") for new medicines is deeply flawed by the impact of high prices on access to medicine, the wasteful spending on marketing and R&D for medically unimportant products, and the lack of investment in areas of greatest public interest and need. The paper argues that the system for financing new drug development can be radically improved, requiring less spending overall, and aligning investment incentives more efficiently, while making drugs available to everyone at cheap generic prices. Reforming the way we pay for R&D on new medicines involves a simple but powerful idea. Rather than give drug developers the exclusive rights to sell products, the government would award innovators money: large monetary "prizes" tied to the actual impact of the invention on improvements in health care outcomes that successful products actually deliver. The paper examines practical details in the implementation of medical innovation prizes, including a global trade framework that would consistent with the new approach that de-links drug prices from R&D incentives.
2007 November 12. James Love. "Would cash prizes promote cheap drugs?" The New Scientist.
2007 March. James Love, "Measures to Enhance Access to Medical Technologies, and New Methods of Stimulating Medical R & D, UC Davis Law Review, Volume 40, Issue No. 3 Symposium: Intellectual Property and Social Justice, 679. This paper has two sections. The first concerns several proposals for improving the management of the traditional patent system, including improved statutory grounds for granting compulsory licenses, the use of remuneration guidelines for compulsory licenses, the creation of non-voluntary patent pools for the collective management of intellectual property rights, and three additional proposals for increasing patent transparency, managing standards for granting patents and avoiding unwarranted encroachments on the public domain. The second section of the paper looks at more radical changes in the paradigms to support medical R&D, including the use of medical innovation prizes, competitive intermediaries and a global medical R&D treaty. An earlier version of this was presented at the WIPO Open Forum on the draft Substantive Patent Law Treaty in 2006, and as "Four Practical Measures to Enhance Access to Medical Technologies," a chapter in Negotiating Health, Earthscan, Edited by Pedro Roffe, Geoff Tansey and David Vivas-Eugui, 2006.
2006 May. James Love. Drug development incentives to improve access to essential medicines. Bulletin of the World Health Organization. 84(5).
2006 May. James Love, "A new initiative at the WHO, Prizes rather than prices." Le Monde diplomatique.
2005. James Love. Remuneration Guidelines for Non-Voluntary Use of a Patent on Medical Technologies. UNDP and World Health Organization. Health Economics and Drugs, TCM Series No. 18. This paper, commissioned by the WHO and UNDP, examines and evaluates possible royalties guidelines for non-voluntary uses of patents on medical technologies. Among the guidelines evaluated are the Japan, Canadian and 2001/UNPD royalty guidelines, and a Tiered Royalty Method (TPM).
2005 October 28,. James Love, "A Better Way of Stockpiling Medicines," Financial Times, with subscription, or without. Proposal for a liability rule approach for used of patented medicines in stockpiles for public health emergencies. Royalties would only be due when the stockpiles were used. Proposal for a liability rule approach for used of patented medicines in stockpiles for public health emergencies. Royalties would only be due when the stockpiles were used.
2005. James Love and Tim Hubbard, "Paying for Public Goods," in Code: Collaborative Ownership and the Digital Economy. Edited by Rishab Aiyer Ghosh. MIT Press, Cambridge, 2005. (pp. 207 229). The chapter in Code evaluates methods of rewarding the production of knowledge, when the knowledge is available to everyone as a public good. The examples focus on the use of competitive intermediaries to reward producers of recorded music, software and biomedical inventions.
2005. James Love et Tim Hubbard, "Rendre les médicaments abordables : un Traité « R&D + » pour remplacer les « ADPIC + »," Pouvoir Savoir : Le développement face aux biens communs de l'information et à la propriété intellectuelle, Ouvrage collectif Coordonné par Valérie Peugeot, April. Also published in Vecam, April 16, 2008.
2005. James Love. Pharmaceutical Research and Development and the Patent System, International Journal of Health Services, Volume 5, Number 2, Pages 257-263.


The pharmaceutical industry routinely exaggerates its expenditures on research and development, but it does spend billions annually. But not all R&D is equally important. The patent-based system provides incentives to invest heavily in marketing and marketing-related measures masquerading as research. Innovators are rewarded with a marketing monopoly, and this drives what kind of research they do and what practices they follow to profit from their products. It is a system that creates incentives for marketing more than for research, which inevitably drives the marketing mission to corrupt the R&D process.

2004. Tim Hubbard and James Love, "A New Trade Framework for Global Healthcare R&D," PloS Biology, February 17, 2004. Proposed a new trade framework for medical R&D that relies but global support for medical R&D, rather than high product prices. Countries would have the flexibility to implement different funding methods and business models for supporting medical R&D, including open science projects, medical innovation prizes, competitive intermediaries and other more traditional approaches. From the text,


A schematic of the way funding of healthcare R&D could work if separate competitive markets for sales and R&D were created. A crucial difference is the absence of monopolies on final products, enabling competition between generic producers and greatly reduced prices. Incentives to develop new drugs would be provided by a new virtual market in R&D. 'Nationally directed R&D funds' could represent anything from rewards for innovation using market based mechanisms such as prize models (see text) to centralised funding agencies, similar to the NIH model, or multiple R&D investment funding bodies that compete for new resources. Contributions to R&D could be via taxation or as a legal obligation when paying for private healthcare plans (see text). The ability to design what would be rewarded in the virtual market would allow governments to set R&D priorities and build up local capacity within their own countries. Countries could choose weaker patent protection and create an environment in which all research groups could build on each other's work. . . .

An alternative market-based approach is one in which R&D organisations compete for rewards for specific R&D output, referred to by economists as a prize model (Wright 1983; Kremer 1998; Shavell and van Ypersele 2001). In a simple formulation, governments would place large sums into a fund that would be allocated every year to firms that bring new products to market. This could work with or without patents. If products were protected by patents or other intellectual property claims, the government could grant compulsory licenses (a procedure allowed by trade agreements to override monopoly rights on a patent, in return for compensation to rights owners; see Box 1) and permit rapid introduction of generic competition. The reward system could be a lump-sum payment, eliminating any incentive to continue to market the product, or a long-term payout structure, which would depend upon evidence of both usage and efficacy. Prize systems could be designed to be fairly similar to the current system, with big payoffs for successful entrepreneurs, but even with this approach, there would be huge opportunities to improve welfare. The reward system could be more rational than the existing system, allocating greater rewards for innovative products and less for 'me too' products that do not work better than existing products. Premiums could be given for therapies that address treatment gaps or for inventions that pave the way to new classes of drugs.

2004. James Love. Compulsory Licensing: Models for State Practices in Developing Countries, Accesds to Medicine and Compliance with the WTO TRIPS Accord." Third World Network.
2003. A New Trade Framework for Global Healthcare R&D, Access to Medicines and the Financing of Innovations in Health Care, Paper presented at Workshop Hosted by the Program on Science, Technology, and Global Development, The Earth Institute at Columbia University, and the Consumer Project on Technology, Washington D.C. December 4th.
2003. James Love, From TRIPS to RIPS: A better Trade Framework to support Innovation in Medical Technologies, Agence nationale de recherches sur le sida/Institute d' Èconomie publique, Workshop on Economic issues related to access to HIV/AIDS care in developing countries, UniversitÈ de la MÈditerranÈe, Marseille, France, May 27th, 2003.

The following is a proposal for a trade framework to support innovation in health care. It is designed to be an alternative to the WTO TRIPS accord, but it would easily work independent of or together with the TRIPS. It is designed to support the entire health
care sector, but it could also be implemented in a much narrower way, for example to address only medicines for HIV or neglected diseases, databases and other public goods, or for a broader category of essential medicines. The key features of this proposal are as follows: . . .

1997. A Free Trade Area For The Americas. A Consumer Perspective On Proposals As They Relate To Rules Regarding Intellectual Property. Comments for the Working Group On Intellectual Property Rights. Third Trade Ministerial and Americas Business Forum. Belo Horizonte, Brazil. May 13-16, 1997


In the area of healthcare, the focus of trade agreements on intellectual property should be the equitable and reasonable sharing of the costs of research and development, rather than the particular mechanisms for R&D support, such as patent or other exclusive rights. Equitable sharing should be based upon per capita expenditures on healthcare R&D. Countries with higher per capita incomes should assume higher burdens for R&D expenditures. Countries should have discretion to chose the mechanisms for achieving per capita healthcare expenditures. Expenditures by governments, commercial or non-profit entities would satisfy targets, as would payments to royalty owners, or profits from unlicensed inventions (subject to corrections for double counting).

1996. Comments on Trade and Pharmaceutical Policies: A Perspective from the U.S. Consumer Movement, HAI Seminar: World Trade Organization/GATT, Pharmaceutical Policies and Essential Drugs, October 4, 1996, Bielefeld, Germany.


Our proposal for a new framework for trade agreements on pharmaceuticals focuses on international efforts to share the costs of R&D, while leaving each country the flexibility to choose the particular mechanisms to promote R&D. Any combinations of the options described above would be acceptable. The level of expected effort should depend upon measures of ability to pay, such as per-capita income.

Finally, I would like to encourage this audience to consider the importance of better collection of economic data on pharmaceutical development costs. The industry has far too tight a control over statistics on drug development costs, and they use this control to deter independent research on pharmaceutical policies. The Sanders proposal (HR 4270, 104th Congress) outlines many of the statistics that should be collected, and we hope that organizations such as Health Care International will support such data collection efforts.

1995. "Pricing Government Information," Journal of Government Information, Vol. 22. No. 5, pp. 363-387, 1995.
1994. Pharmaceutical Drugs, Intellectual Property Rights and Public Health: A Consumer Perspective from the United States, Presented at XV Asamblea General de la Asociaión Latinoamericana de Industrias Farmacéuticas San Carlos de Bariloche – Río Negro – Argentina 11 al 13 de mayo de 1994. Remarks delivered on May 12, 1994.
1993. The Other Drug War: Universal health care reform demands that we finally control skyrocketing drug prices., American Prospect. Summer 1993.


One promising idea surfaced from the industry several years ago. When Bristol-Myers Squibb was seeking a renewal of its exclusive license of the cancer drug Cisplatin, several companies asked the government to make the drug available on a non-exclusive basis. One company proposed that the federal government impose a royalty on the non-exclusive license and then use the money to fund R&D. NCI rejected the proposal.

1993. Ralph Nader and James Love, Federally Funded Pharmaceutical Inventions, testimony given before the U.S. Senate Special Committee on Aging, 103rd Cong., 1st session., 24 February 1993. PDF of printing hearing record here: here.
1993. "Private Sector Pricing of Taxol and Other Pharmaceutical Inventions Developed with Federal Funding," included in U.S. House of Representatives, Committee on Small Business, Subcommittee on Regulation, Business Opportunities, and Technology, Pricing of Drugs Codeveloped by Federal Laboratories and Private Companies, Serial No. 103-2. January 25.
1992. "Comments on the Orphan Drug Act and Government Sponsored Monopolies for Marketing Pharmaceutical Drugs." United States Senate, Committee on the Judiciary, Subcommittee on Antitrust, Monopolies and Business Rights, Anticompetitive Abuse of the Orphan Drug Act: Invitation to High Prices, January 21, 1992, Serial Number J-102-48, pages 259-283. (excerpts here)
1991, James Love, "The National Cancer Institute's Cooperative Research and Development Agreement (CRADA) with Bristol-Myers Squibb for the development of the drug taxol," included in U.S. House of Representatives, Committee on Small Business, Subcommittee on Regulation, Business Opportunities, and Energy, Exclusive Agreements between Federal Agencies and Bristol-Myers Squibb Co. for Drug Development. Serial No. 102-35. July 29.
1991, James Love, "Statement of James Love," U.S. House of Representatives, Committee on Judiciary, Subcommittee on Courts, Intellectual Property, and the Administration of Justice, Reauthorization of the Patent and Trademark Office, U.S. Department of Commerce, dealing in part of with the need for better reporting of government's role in funding patented inventions. Serial No. 53. May 8.