SCCR 31 Day 5, December 11, 2015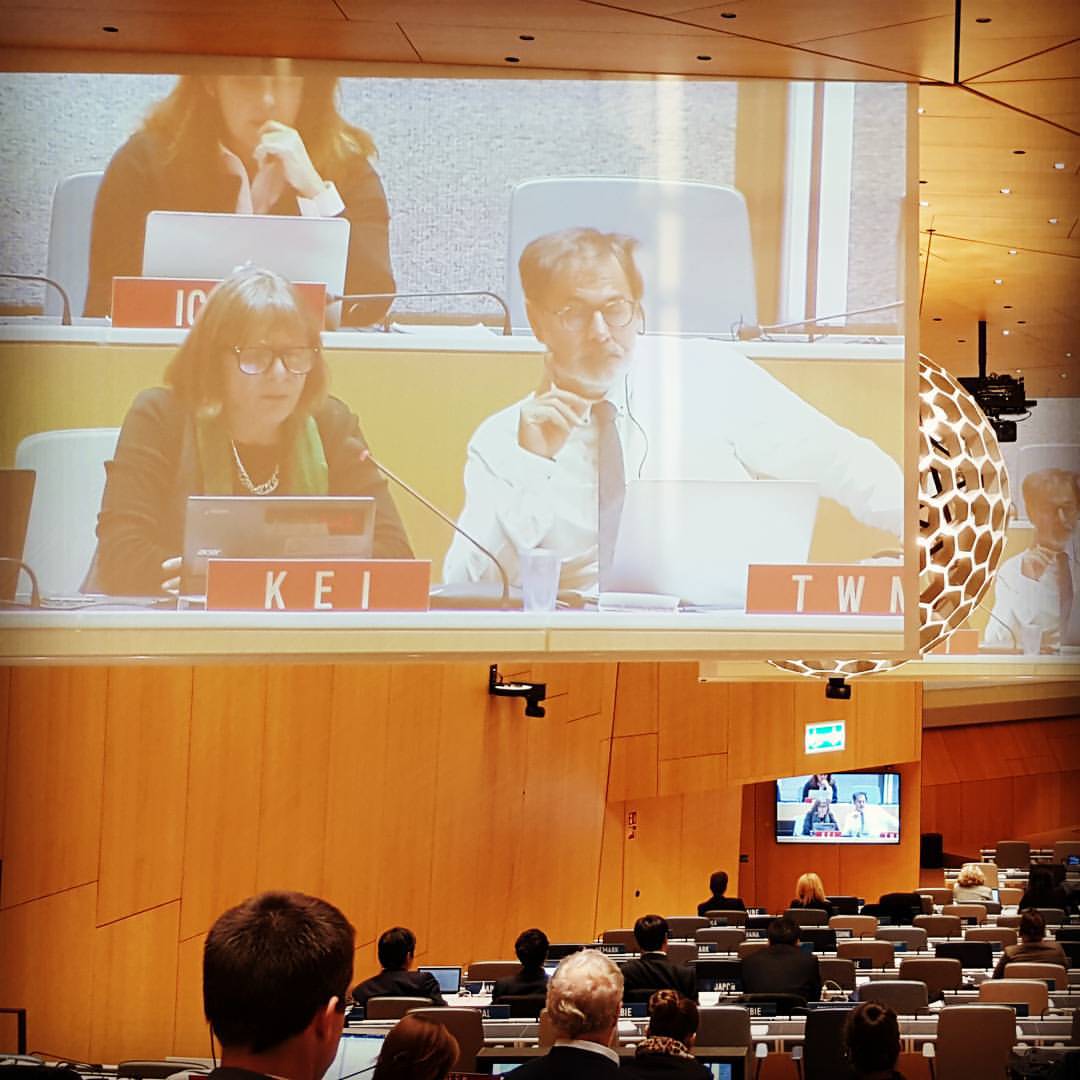 This is DAY 5 and thus the last day of SCCR 31 and I am very thankful we are getting to talk about musicians, artists, and more precisely about the right of fair remuneration of creative individuals and not just producers. Here are some of KEI's initial comments regarding the GRULAC Proposal for Analysis of Copyright Related to the Digital Environment (SCCR/31/4)

The Proposal 's main premise is that the WIPO Copyright Treaty (WCT) and the WIPO Performances and Phonograms Treaty (WPPT), adopted in 1996, and even the more recent Beijing Treaty, are ill- suited, insufficient for our time. Music today is being listened to in completely different ways than even five years ago, let alone 20 years ago. Spotify, Pandora, and other streaming music platforms are well- known examples of the new technologies. .
Examples of existing rights not well-suited or lagging behind, include a reproduction right (I quote) "which seems to be least suited to cover many digital services…many times against the interest of authors and performers."

According to the proposal and we support this, there should be discussions on the territoriality and the interpretation of the copyright 3 step test in the digital environment..
The proposal focuses on business models in the streaming age, including "premium" (pay) and "freemium" (free; funded by advertising), familiar to users of streaming services. We know there are problems for artist fair remuneration when their works are used on these platforms.
It is time to address the lack of transparency in how revenue is shared, the amount of payments to artists and how the lack of effective regulation enables intermediaries to benefit at the artists' expense.

The proposal suggests several ways to address the problem including the creation of a global database of right holders, works, phonograms, interpretations and performances, with the compulsory sharing of information between governments, right holders and collective management associations.

KEI supports the proposal to discuss how equitable remuneration would better replace the exclusive right of authorization. Grulac's proposal acknowledges that there are challenges in the approach but we believe, it is worth being discussed at the international level with the view to find a way to ensure a fairer payment to artists

In conclusion, KEI welcomes the proposal to hold discussions at the SCCR regarding ways to balance the rights of artist and users as well as the various remuneration models for artists in the new digital environment.

We also note that the International Bureau will convene an "International Conference on the Global digital content market" and we would kindly ask the Secretariat to provide more details about this important event. We would hope that the Secretariat can provide the agenda and a list of speakers who hopefully will include artists.