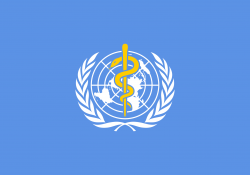 On Wednesday, 9 November 2016, the World Health Organization (WHO) delivered the following statement at the World Trade Organization's (WTO) TRIPS Council's discussions of the United Nations Secretary-General's High Level Panel Report on Access to Medicines.
COUNCIL FOR TRIPS

8-9 NOVEMBER 2016

WHO STATEMENT

13. THE UNITED NATIONS SECRETARY-GENERAL'S HIGH LEVEL PANEL REPORT ON ACCESS TO MEDICINES

Thank you very much for giving WHO the opportunity to share our feedback on the Report of the High-Level Panel on Access to Medicines.